"It's the most wonderful time of the year!"
ERRRRRRK-SHHHHHH-CRASH-BANG-STOPPPPPPPPPPPPPP!
You can most assuredly believe that the holidays are the most wonderful time of the year…
BUT…
PLEASE do not assume that this means everything should go perfectly. In fact, realistically… when humans get together and spend extended amounts of time with others more than they are accustomed to… you better expect for something to go wrong.
I'm not trying to be a pessimist about this, but I have heard too many stories from people who have gotten horribly upset because Thanksgiving or Christmas (or insert other celebrated holiday here) was completely ruined because it did not go the way they hoped.
So-and-so did not come this year.
Somebody (or you) got sick.

Food was ruined or tasted horrible.
Traveling plans got delayed or cancelled.
Someone passed away recently and this is the first holiday without them.
Spouse pretended like everything was okay… it's NOT.
You had to go to your in-laws.
Your child is spending the holiday at their spouse's or significant other's home.
Kids spend it with their mom or dad (if divorced).
Children were ungrateful or fought the whole time.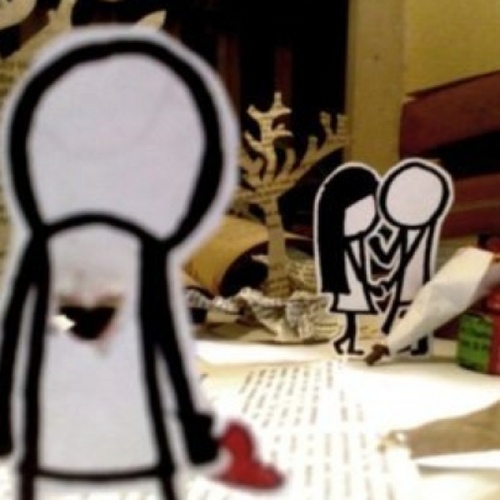 The gifts were inadequate (either in what you received or that you didn't give others all you hoped to).A guest was rude or drunk.
You got dumped or are single.
That tradition that has happened for years… DIDN'T.
Did I name something you have gone through?
I know it may seem early to start thinking about these things… but it is in the calm before the storm that is best to prepare yourself mentally! Just because it is the holidays, it does not mean that everything is supposed to be magical and wonderful. I know that you logically know this… but when it comes down to it… we don't really believe it.
You see… our disappointment is proof that we believe that the holidays should be different. You holding false expectations for the holidays is not a valid excuse to…
Pout.
Accuse someone of ruining your holiday.
Have a miserable time.
Feel like a failure.
Think your family is somehow "messed up."
Hold a grudge against someone for their errors.
Lose your joy.
Think your holiday has been stolen from you.
Make up for what you didn't get.
Be unforgiving toward someone.
I could go on and on with these as well. Have you experienced any of these? Perhaps you have used the excuse that the holidays should be perfect. When you hold this expectation, you are not only letting yourself down, but you are setting people up to meet a standard they simply cannot meet and not allowing for things outside of your control to simply run their course without you taking it personally (I promise… the weather… the pilot… the oven… etc… is not out to ruin you). When you become miserable, you pull down others with you and propagate the cycle of unmet expectations.
Were your holidays ruined last year? Are you resolving to "not let it happen again"? Careful! If you are expecting things to be perfect or rather "different" in ways that are simply unrealistic, you most assuredly will suffer another miserable holiday season. BUT, if you "not letting it happen again" has to do with you having realistic expectations, then I wish you the happiest holiday season!
Enjoy the bumps, mistakes, mess ups, and curve balls… it is what makes the holidays memorable. Let's choose to have a happy holiday… not because it goes smoothly, but because we resolve to be happy through it all.